nBackup Home Landing Page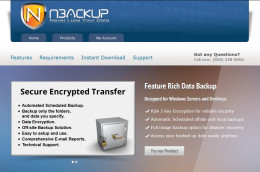 I setup a landing page for the online backup service called NSI nbackup. It is designed to be simple, informative, and to the point. It replaces the old nBackup site I designed a many years ago that is now outdated. You can view my old blog post talking about that nbackup, and view the old nbackup site I designed.
NSI is the company that provides backup services as well as other IT services. NSI stands for Next Solutions Inc.